When you're new to Salesforce, it's easy to get lost in the lingo. There's just so much information to digest that it can be overwhelming and frankly, exhausting. That's why we created this handy glossary guide, to help you understand the terminology as you embark on your Salesforce journey.
In this list, we've included the most common key terms that you'll encounter at the very beginning of your Salesforce experience. As you get further down your learning path, we'll provide you with more advanced terms (lists coming soon), so that you can learn as you go.
A
Account
An account is an organization, company, or consumer that you want to track—for example, a customer, partner, or competitor.
Administrator (System Administrator)
One or more individuals in your organization who can configure and customize the application. Users assigned to the System Administrator profile have administrator privileges.
AppExchange
The AppExchange is a sharing interface from Salesforce that allows you to browse and share apps and services for the Lightning Platform. Think of it like Salesforce's version of the App Store. You can download and install third party integrations into your organization.
Article
Articles capture information about your company's products and services that you want to make available in your knowledge base.
C
Campaign
A marketing initiative, such as an advertisement, direct mail, or conference, that you conduct in order to generate prospects and build brand awareness.
Community
Communities are customizable public or private spaces for employees, end-customers, and partners to collaborate on best practices and business processes.
Customer Relationship Management (CRM)
A technology for managing all your company's relationships and interactions with customers and potential customers. A CRM system gives everyone — from sales, customer service, business development, recruiting, marketing, or any other line of business — a better way to store, access, and manage all customer data.
D
Dashboard
A dashboard shows data from source reports as visual components, which can be charts, gauges, tables, metrics, or Visualforce pages. The components provide a snapshot of key metrics and performance indicators for your organization. Each dashboard can have up to 20 components.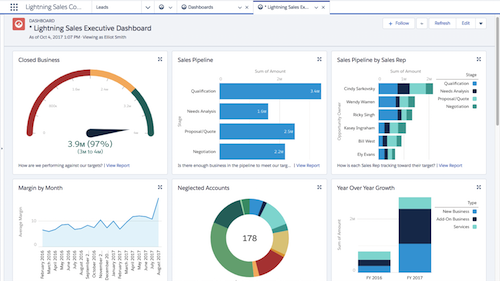 Developer Edition
A free, fully-functional Salesforce organization designed for developers to extend, integrate, and develop with the Lightning Platform. Developer Edition accounts are available on developer.salesforce.com.
E
Einstein Analytics
Advanced analytics powered by artificial intelligence that automatically analyzes billions of data combinations to surface predictive insights and prescriptive recommendations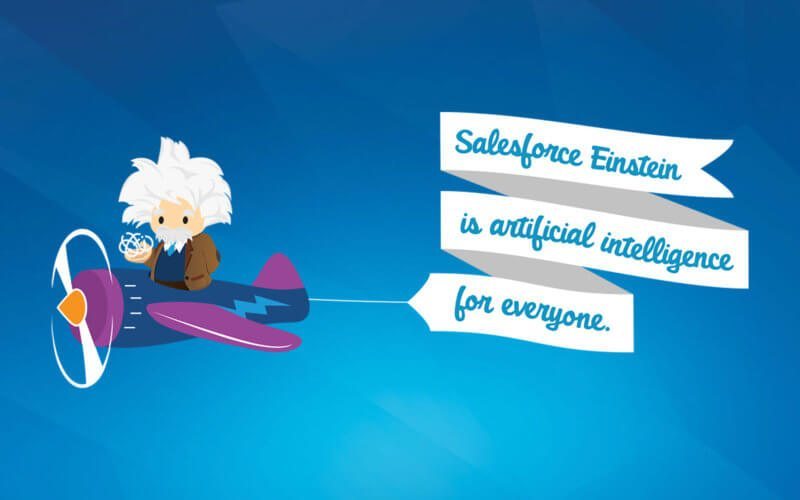 Enterprise Edition
A Salesforce edition designed for larger, more complex businesses.
External User
External users are users with Community, Customer Portal, or partner portal licenses.
F
Field
Categories to organize data objects on Salesforce similar to the columns in a spreadsheet. Every standard and custom object has fields attached to it. Example of standard fields include identity, system, name and address.
Forecasts
Projections of sales based on the organization's fiscal year.
G
Group
A group is a set of users. Groups can contain individual users, other groups, or the users in a role. Groups can be used to help define sharing access to data or to specify which data to synchronize in Salesforce for Outlook configurations or Lightning Sync configurations. Users can define their own personal groups. Administrators can create public groups for use by everyone in the organization.
Group Edition
A product designed for small businesses and workgroups with a limited number of users.
Global Search
Search for more records and fields in Salesforce from the header search box. Global search keeps track of which objects you use and how often you use them, and arranges the search results accordingly. Search results for the objects you use most frequently appear at the top of the list.
H
Heroku
A cloud platform that allows companies to build, deliver, monitor and scale apps.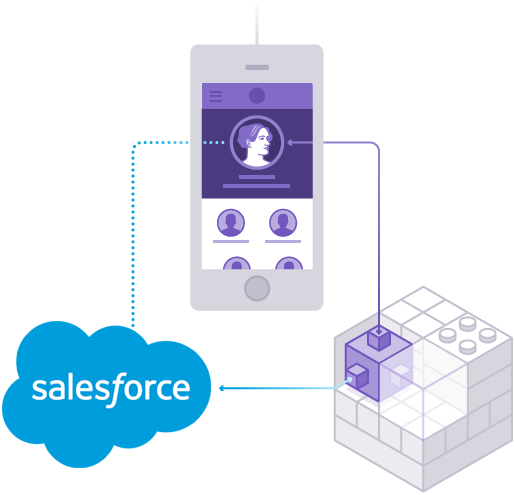 Highlights Panel
A customizable table of up to four columns and two rows that appears at the top of every primary tab in a Salesforce console. It lets you view key information about records at a glance.
Home Tab
Starting page from which users can choose sidebar shortcuts and options, view current tasks and activities, or select another tab.
I
Instance
The server that your organization lives on.
Interaction Log
An area in a Salesforce console where you can jot notes about the main record you're working on without clicking a button, viewing a new tab, or scrolling to the Notes & Attachments related list. Interaction logs are archived on the Activity History related list for easy review and retrieval. Administrators can customize interaction logs to include task fields.
K
Knowledge Agent
Salesforce uses this term to represent a specific type of user. Knowledge agents are article consumers in the internal Salesforce Knowledge app. These users can access the Articles tab to search for and view articles, but they cannot create, edit, or manage articles.
L
Lead
A lead is a sales prospect who has expressed interest in your product or company.
Library
A file repository in Salesforce CRM Content.
Lightning Platform
An app development platform that is designed to simplify processes for business users by accelerating development and app performance.
List View
A list display of items (for example, accounts or contacts) based on specific criteria. Salesforce provides some predefined views. In the Agent console, the list view is the top frame that displays a list view of records based on specific criteria. The list views you can select to display in the console are the same list views defined on the tabs of other objects. You cannot create a list view within the console.
M
Marketing Cloud
A digital marketing software that allows you to connect interactions from any channel or device, and combine customer data and behaviors to create real-time engagement.
Marketing User
One or more individuals in your organization who can manage campaigns. Administrators can designate someone as a Marketing User by selecting the Marketing User checkbox in the user's personal information. Only marketing users can create, edit, and delete campaigns or configure advanced campaign setup. With additional user permissions, marketing users can use the Data Import Wizard to add campaign members and update their status.
N
Navigation Tab
A tab with a drop-down button in a Salesforce console that lets you select and view object home pages.
O
Object
An object allows you to store information in your Salesforce organization similar to a tab on a spreadsheet. The object is the overall definition of the type of information you are storing. For example, the case object allows you to store information regarding customer inquiries. For each object, your organization will have multiple records that store the information about specific instances of that type of data. For example, you might have a case record to store the information about Joe Smith's training inquiry and another case record to store the information about Mary Johnson's configuration issue.
Opportunities
Opportunities track your sales and pending deals.
Organization (Org)
A deployment of Salesforce with a defined set of licensed users. An organization is the virtual space provided to an individual customer of Salesforce. Your organization includes all of your data and applications, and is separate from all other organizations.
Owner
Individual user to which a record (for example, a contact or case) is assigned.
P
Package
A group of Lightning Platform components and applications that are made available to other organizations through the AppExchange. You use packages to bundle an app along with any related components so that you can upload them to AppExchange together.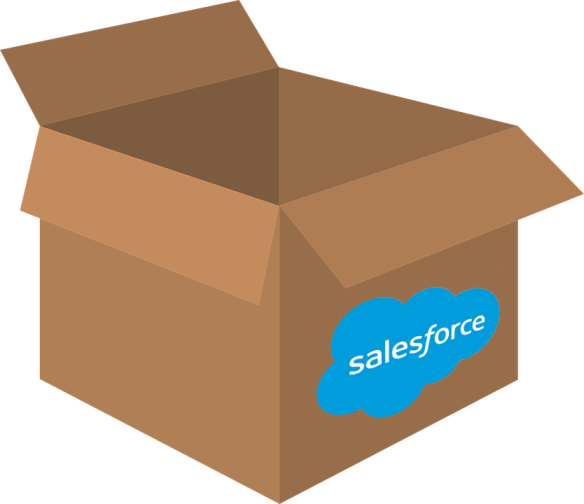 Pardot
A powerful B2B marketing automation to help marketing and sales teams find and nurture the best leads, close more deals, and maximize ROI.
Partner
Partners are the companies with which you collaborate to close your sales deals. For each opportunity or account you create, the Partners related list allows you to store information about your partners and the roles they play in the opportunity or account. A partner must be an existing account within Salesforce. Selecting a partner role automatically creates a reverse partner relationship with the associated account so that both accounts list the other account as a partner.
Permission
A permission is a setting that allows a user to perform certain functions in Salesforce. Permissions can be enabled in permission sets and profiles. Examples of permissions include the "Edit" permission on a custom object and the "Modify All Data" permission.
Personal Edition
A Salesforce edition designed for individual sales representatives and single users.
Pipeline
Calculated amount of open opportunities that have a close date within the quarter. Displays on forecast detail and edit pages. For managers, this amount includes open opportunities for them and their entire team.
Professional Edition
A Salesforce edition designed for businesses who need full-featured CRM functionality.
Profile
A profile controls what a user can do in Salesforce. Each user is assigned a profile.
Q
QuickStart Package
A Salesforce implementation package that consists of a fast track deployment, basic system configuration and set up, data migration, and essential training. It's best for small businesses looking to get started with Salesforce quickly and efficiently for a single group of users. QuickStart Packages are available for Sales Cloud, Service Cloud, Customer Communities, and Marketing Cloud.
R
Record
A single instance of a Salesforce object similar to the horizontal row of a spreadsheet. For example, "John Jones" might be the name of a contact record.
Record Type
A record type is a field available for certain records that can include some or all of the standard and custom picklist values for that record. You can associate record types with profiles to make only the included picklist values available to users with that profile.
Relationship
A connection between two objects, used to create related lists in page layouts and detail levels in reports. Matching values in a specified field in both objects are used to link related data; for example, if one object stores data about companies and another object stores data about people, a relationship allows you to find out which people work at the company.
Report
A report returns a set of records that meets certain criteria, and displays it in organized rows and columns. Report data can be filtered, grouped, and displayed graphically as a chart. Reports are stored in folders, which control who has access. See Tabular Report, Summary Report, and Matrix Report.
Role
Assigned responsibility of a user, partner account, or contact for specific accounts and opportunities. Administrators can define user roles in Setup. Individual users can assign specific partner and contact roles for accounts and contacts.
S
Sales Cloud
Sales performance management software created especially for salespeople that optimizes business processes, increasing conversions. It is designed as a start-to-end setup for the entire sales process.
Salesforce Connect
Salesforce Connect provides access to data that's stored outside the Salesforce org, such as data in an enterprise resource planning (ERP) system and records in another org. Salesforce Connect represents the data in external objects and accesses the external data in real time via Web service callouts to external data sources.
Salesforce Console
The Salesforce console is designed for users in fast-paced environments who need to find, update, and create records quickly. It improves upon the Agent Console in the Console tab by displaying records and related items as tabs on one screen.
Service Cloud
A platform designed for customer service and support, allowing users to automate service processes, streamline workflows and find key articles, topics and experts to support the agent.
Setup
A menu where administrators can customize and define organization settings and Lightning Platform apps. Depending on your organization's user interface settings, Setup may be a link in the user interface header or in the dropdown list under your name.
T
Trailhead
The free online learning community that teaches you how to use Salesforce.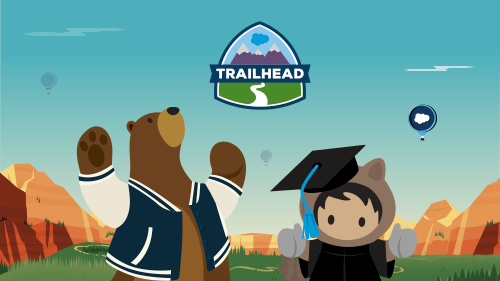 U
Unlimited Edition
Unlimited Edition is Salesforce's solution for maximizing your success and extending that success across the entire enterprise through the Lightning Platform.
V
Visualforce
A simple, tag-based markup language that allows developers to easily define custom pages and components for apps built on the platform. Each tag corresponds to a coarse or fine-grained component, such as a section of a page, a related list, or a field. The components can either be controlled by the same logic that is used in standard Salesforce pages, or developers can associate their own logic with a controller written in Apex.