From Pitbull's wisdom to robotic florists, here's everything we learned from eMerge.
Last week, on Monday and Tuesday, we participated in our second eMerge Americas yet. eMerge is Miami's premier tech event connecting Latin America to the rest of the world. Every year, the two-day conference brings together start-ups, government leaders and small to mid-size enterprises, and introduces them to the Miami community. This year's event featured 180+ speakers, 270+ exhibitors, and a Shark Tank startup competition with more than 100 competing ventures.
At this year's eMerge, we gave attendees a sneak-peek at our new company branding, including a new SkyPlanner logo, look & feel, swag, signage and more, previewing where we're headed and what our future looks like. Later this year, we'll be launching a new website, a bigger and better social media presence and more! Stay tuned for the big reveal. Details coming this summer.
This time around, we took residency at Booth 432 and our team (South Florida's largest group of Salesforce certified specialists) gave attendees an insider look on how they can get the most out of their Salesforce experience. Through LIVE demos, the team educated attendees on the power of Salesforce technology, walked them through each of the products, shared tips & tricks on data organization and educated them on what Customer Relationship Management (CRM) truly is and what it entails. From Marketing Cloud and Service Cloud to Customer Communities, our team answered questions and provided insight on all things Salesforce. You can still find some of these tips on our twitter @SkyPlanner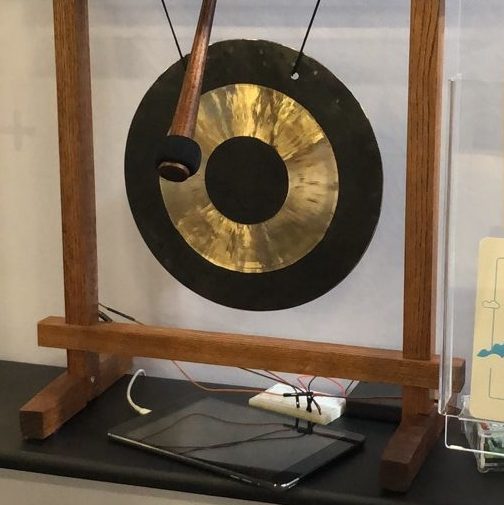 TALKS, HIGHLIGHTS & MORE
1) Design Your Future, Pitbull & Jeff Hoffman
Miami's very own, Mr. 305 and Grammy Award Winning Artist, Pitbull, along with global entrepreneur, Jeff Hoffman delivered the most motivating talk. Together they shared their stories and expert advice on how to become a successful entrepreneur, emphasizing the importance of the people you invite to join you on that journey.
"It's not about the journey or the destination, but the people you share it with."
Pitbull went on to explain that money problems are the root of too many broken up partnerships and lost friendships. And that it's better to stay focused on value. "We need to love what we're doing and enjoy it with the people we're doing it with regardless of the money. Money is not the goal, but a bonus. Our goal should always be to provide value in one way or another." Thank you Pitbull and Jeff for the valuable insight!
2) KnoNap, A Napkin that Knows
One of the most interesting startups we saw was KnoNap, winner of eMerge's Shark Tank startup competition and a D.C. based company founded by Danya Sherman, a student at George Washington University. KnoNap is a cocktail napkin that detects the presence of certain types of date rape drugs in your drink. All you have to do is place a few drops of your drink onto the napkin and if the napkin changes color, then it indicates that your drink has been tampered with and is no longer safe to consume. Neat!Global Lessons from the World's Largest Tech Accelerator, Jim Chung & Michael Keider
3) Global Lessons from the World's Largest Tech Accelerator, Jim Chung & Michael Keider
George Washington University's Jim Chung (Associate VP, Research, Innovation & Entrepreneurship) and Michael Keider (Professor of Mechanical & Aerospace Engineering) delivered one of the most fascinating talks about Entrepreneurship. The duo developed a new and improved scientific method that challenges the traditional approach to founding start-ups, focusing on experimentation, first steps and building a customer-centric company.
"Entrepreneurship needs to be evidence based and not faith based."
In other words, you shouldn't base your conviction purely on faith but instead learn through experimentation. You also need to lead with the business model, before you can think about diving into the business plan. And finally, you need to focus on developing a customer-centric company that provides value to the customer, before you can begin digging into the product development. As both speakers eloquently stated, "it's not about what you can do, but rather what you can do for them."
4) Floravina, World's First Robotic Floral Designer
Another awesome startup we came across, is Fort Lauderdale based Floravina, the world's first robotic floral designer. This startup is tackling the shortage of florists with the necessary skills to create physical arrangements for mass shipping. Founder Alex Frost claims his device can save wholesalers 80% on labor costs, and plans to market it to both florists and mass retailers such as Walmart and Publix who organize bouquets.
5) Women in Tech
We were delighted by the number of female leaders presenting and exhibiting at this year's event. In a largely male dominated industry, it's exciting to see gender diversification represented across speakers, exhibitors, CEOs and emerging tech startup founders. Some of our favorite talks were hosted by the WIT Signature Panel and featured disruption in venture capital, funding women founders, live pitches and what it takes to scale without venture capital.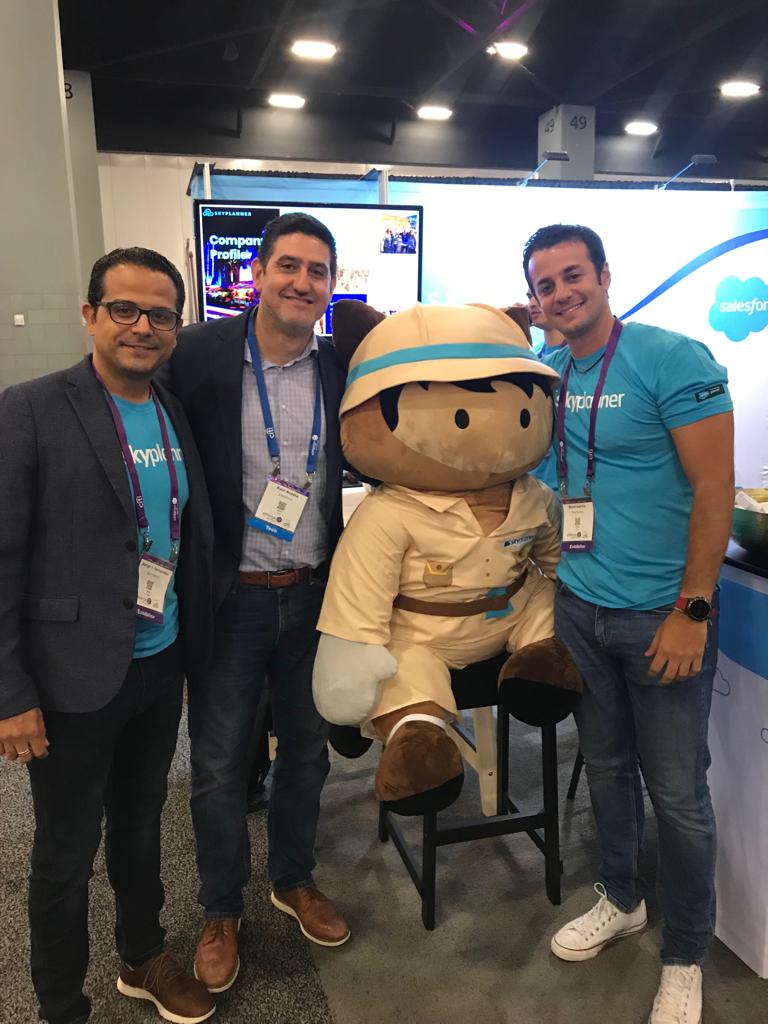 And that's a wrap! A BIG thank you to everyone who came by our booth last week. We had a great time exhibiting, talking about Salesforce, catching up with old friends and making new ones.
eMerge 2020, we'll see you next year!