The IT industry has ushered in a whole generation of incredible innovation and a digital revolution in the market today. Behind every successful company or enterprise is a robust IT system that helps with their operations and processes. There are tons of companies that partner with IT agencies to take their business to the next level. If you want to emulate the same success, then SkyPlanner is the perfect fit.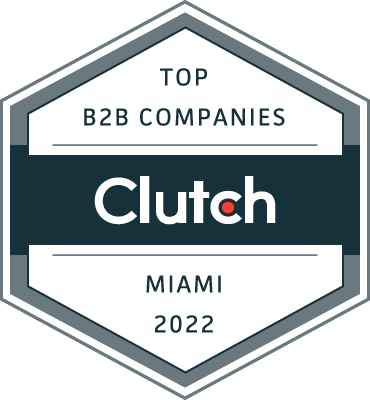 At SkyPlanner, we believe in fully integrating ourselves into your business, and developing a true partnership with you and your employees. Our team comprises a wide variety of certified Salesforce developers, architects, and business analysts, at various levels of seniority. As a matter of fact, our company has also been hailed as one of the top CRM consulting and SI companies in all of Miami by Clutch.
Clutch is an established platform in the heart of Washington, DC, committed to helping small, mid-market, and enterprise businesses identify and connect with the service providers they need to achieve their goals.
Their 2022 research shows that our services and solutions are one of the best in the market today. We offer high-quality services that are backed by our expansive knowledge and the latest technologies in the industry. Regardless if you are just starting up or a well-established enterprise, our team has the right experience and expertise to handle any problems you may have.
Every great project starts with a great conversation. Connect with our team today and let's talk about how we can help you.