In an increasingly competitive and challenging business environment, high-tech companies have the need to find solutions and systems to generate competitive advantages, primarily regarding the collection, analysis, and transformation of data. These processes facilitate strategic decision making, which allow organizations to design successful plans and properly manage the different areas and departments. The importance of adequately closing the productive cycles present in these organizations must be emphasized, in addition to shortening the research-production cycle of new products and / or services with the required quality.
Faced with such needs, the solution has been to use business intelligence (BI). This is nothing more than a technology-driven process that allows you to analyze data, turn it into knowledge, and present detailed information as support for decision-making. To do this, BI uses a wide variety of tools, applications, and methods that include data mining, online analytical processing, inquiries, reports, as well as risk analysis.

7 Key Benefits of Business Intelligence
Discover the benefits that you will obtain by using this powerful tool in your business and how it can help you make better strategic decisions.
In a previous article, we referenced how business intelligence works and what are the benefits it brings to companies that use it. In this article, we will focus on demonstrating how business intelligence is used in the technology industry to improve the performance of its processes.
The technology industry (TI) is a space where business intelligence drives significant transformation. These types of organizations are committed to using business intelligence to design solutions based on large databases.
What does business intelligence use to help the technology industry?
Integration with existing data architecture
Before many TI organizations start using business intelligence, they may already have resources and information stored in databases. However, this would not be an obstacle since BI solutions are designed for various technological infrastructures and integrate into the databases with which these organizations currently work.
Security
Data security is of vital importance for all companies that are linked to the technology sector. An important aspect of business intelligence is its use in security systems to allow these companies to have strict control over their data, grant access permissions to individuals according to the needs and activities they perform, and more. This characteristic of business intelligence tools also allows organizations to protect themselves from cyberattacks that may originate from internal or external sources, regardless of their location.
Data accessibility
Business intelligence solutions enable fast and accurate access to multiple data sources and reporting. This benefits TI companies because it makes it easier for them to work with the information contained in the databases of all areas and departments.
Scalability
This is one of the characteristics most demanded by TI organizations that BI tools cover perfectly. It refers to the property of a system to increase its work capacity (greater number of users, requests, etc.) without compromising its performance. The platform will work correctly regardless of the amount of users using it simultaneously. BI platforms enable TI companies to ensure better mobile capabilities, remote and local access.
Business intelligence applications in the technology industry
Telecommunication
Telecommunication environments are probably where business intelligence tools become the most valuable due to the enormous amounts of data constantly being handled within it. Telecommunication providers must ensure that they are always looking for ways to improve customer satisfaction.
One of the most demanded areas within this sector is internet connectivity. With the advancements made in recent years related to 4G and 5G, the number of high standard users has increased exponentially, which has provided a greater amount of information to analyze and to use for decision-making. With BI, companies can maintain efficient data processing while receiving valuable information from the collected data. Businesses can even focus on anticipating user needs, reducing data inconsistencies, sharing information between different areas or departments involved, and creating new strategies for short, medium, and long-term customer retention.
Television
Considering the number of people who use this type of service, it is almost impossible to provide a successful experience without a technological solution. The television sector uses business intelligence to find out the ratings given by users to the different programs, the time they have spent on them, and their consumption trends. This allows companies to determine the type of content that may be of most interest to their audience. Additionally, the companies belonging to this sector can use the information obtained to better understand their users and learn what TV programs, series, films, documentaries, and other forms of media they would prefer. As a result, they can use this information to provide their audience a personalized list of suggested content based on the information obtained.
Industry 4.0
Companies in this industry use BI tools as they help improve their business processes.In order to make better decisions in the corporate scope, it is necessary to analyze diverse information. Therefore, the industry 4.0 sector relies on business intelligence to increase production quality standards. This allows for the early detection of potential issues. For example, defects in products can be detected through the study of variables such as temperature, pressure, use cycles, etc. With the information collected using BI tools, they can also manage tasks based on the analysis of performance indicators such as: time invested in carrying out activities, workload, productivity, etc.
This is how Industry 4.0 is using business intelligence. By using one of the most promising technologies today and generating even more competitiveness among companies.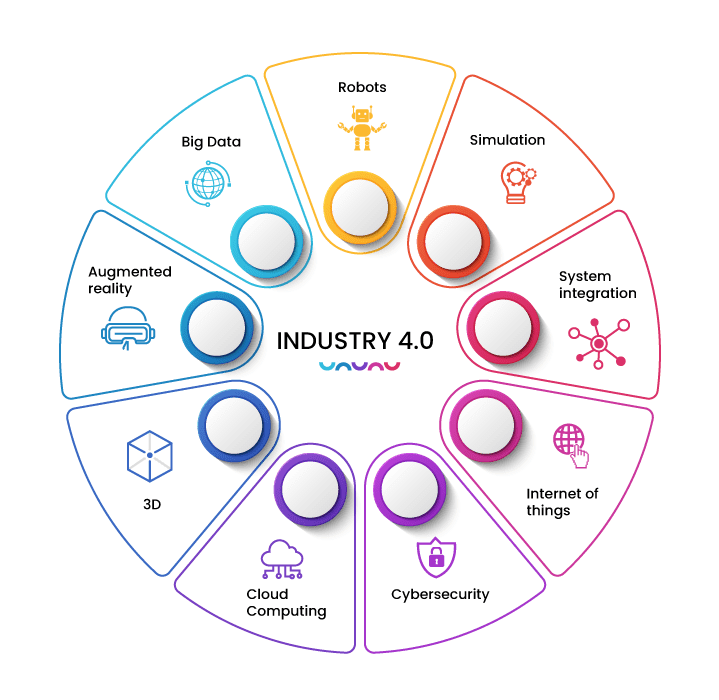 Business intelligence has a significant impact on the growth of an organization in aspects such as efficiency, effectiveness, revenue, productivity, etc. BI has the potential to revolutionize the technology industry because it allows companies to consolidate their security and structure of data while also improving customer experience by focusing on their needs.
Our team is trained in business intelligence best practices and has the experience you need. We can help you in the selection, installation, and updating of your business intelligence tools. Do not hesitate! Write to us at hello@theskyplanner.com.