CRMs are undoubtedly one of the most important business tools in the contemporary world. However, while a CRM is a powerful technology on its own, its current evolution is deeply marked and driven by Artificial Intelligence (AI).
Let's reflect. The volume of data generated daily has increased exponentially. Every 24 hours, a staggering 2.5 billion gigabytes of data are produced. This is, however, small compared to the 463 exabytes that will be created each day by 2025, according to the World Economic Forum. Of this huge amount, 90% is unstructured data. Therefore, the role of AI becomes essential to parse through this large amount of data.
Data growth also indicates a rise in the number of transactions, interactions, touchpoints and suggests an increase in the number of leads. Therefore, a CRM platform that can better collect, store, manage, and centralize historical interactions is required; and, in turn, can also extract, analyze, and interpret data in real time. This means obtaining information from both structured data and unstructured data, where unstructured data is the majority. This is precisely the function of AI. Data mining and AI are a perfect match, and around 44% of executives believe that the biggest benefit of AI is the automated communication it provides that aids in decision making.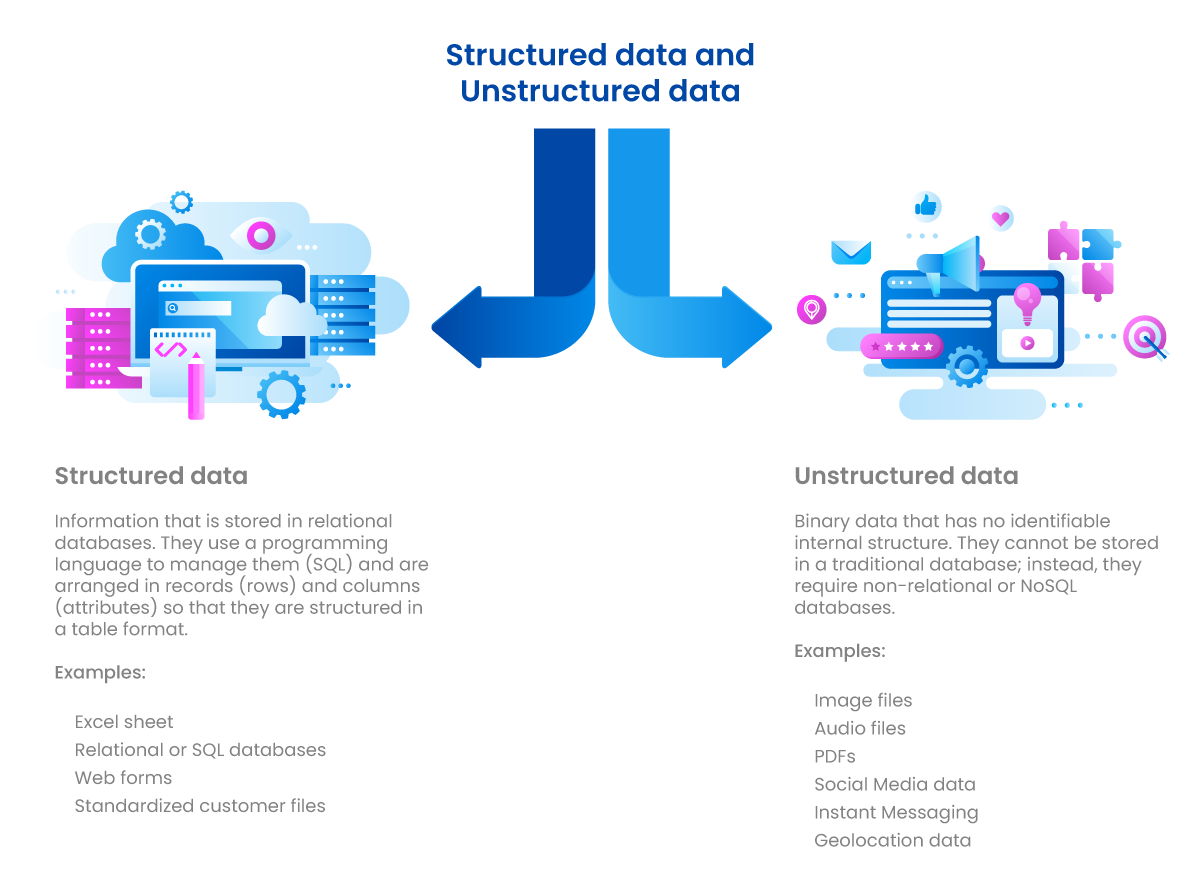 Once unstructured data is converted into structured data, machine learning can find patterns of customer behavior and provide critical insights for the business. Obviously, the more data that is analyzed, the more insight and deeper understanding will be known of the consumers. Therefore, as a CRM becomes more and more intelligent, it provides more valuable and accurate information that companies can then use to make better decisions and optimize sales processes.
To date, there are several CRMs that have invested in AI to offer a much more powerful service; Salesforce being among them. However, there are objections or bad beliefs abound regarding Artificial Intelligence. Many think that AI-based tools are too expensive, not very useful, or focused solely on process automation. Rather, it is much more. Next, we will see the different benefits that AI brings to a CRM.
Main benefits of AI to a CRM
Increased sales: The volume of data processed by AI is much higher. Data is transformed into knowledge, and knowledge is power. Basically, with more accurate information, such as behavioral and purchasing trends, better decisions can be made which result in the optimization of the sales process, marketing campaigns, and customer communication. Salesforce estimates that the use of CRM applications can increase sales by up to 29%.
More specific segmentations: CRMs powered by AI allow the creation of very specific audience segments, taking into account both geographic and demographic data. While also taking psychographic, behavioral data, sentiment analysis, and others in consideration.
Time optimization: AI eliminates many tasks that were previously done manually (entering customer data, cleaning data, etc.). This not only reduces human error, but also saves time and allows employees to focus on other tasks. It is estimated that sales reps only spend a third of their time actually selling while a fifth of their day is spent on CRM administration tasks.
Increased employee productivity: Since AI is able to take over manual processes, employees can focus on higher value-added activities, such as creative thinking, sales management, etc.
Improvements in the customer experience: Achieving a deep understanding of customer demands is the desire of every company. A customer who feels understood and satisfied is a happy customer. And a happy customer is loyal. Thanks to the analysis patterns that AI extracts from customer data, companies can better understand their consumers. Therefore, they can hyper-personalize communication, propose more individualized offers, and generate an effective brand-customer bond. These are actions that will increase the customers' satisfaction and consolidate their loyalty.
AI applications in CRM
The integration of AI in CRM is extremely beneficial and timely for companies at any stage of their life. In addition, many areas are linked and optimized both internally and externally. Some of its main applications are:
Sentiment Analysis
AI tools can analyze customer conversations and gauge their emotions. Yes, it is possible. Through sentiment analysis, you can assess the emotional state of people (positive, negative, or neutral) in real time and know how effective communications are, what are the best ways to respond, etc. This can result in an increase in sales close to 10%.

Why Should You Adopt Customer Sentiment Analysis?
A happy customer is a loyal customer. For this reason, many companies seek to know the state of opinion of their buyers in order to act proactively and optimize the customer experience.
Accelerated Content Production
Through the processing of millions of data in emails, comments, interactions, reports, and others, AI can return precise content to prepare effective communications.
Recommendation Systems
By gaining a deep understanding of customer needs using AI, specific products are recommended based on their demands. This optimizes the personalization of the customer experience. Salesforce believes that this level of customization can improve sales by 10%.
Sales Forecasting
Sales is the central area of CRMs and sales forecasting is one of the most popular functions. Through the information obtained from data processing by AI tools, more accurate forecasts are made. Companies can then act accordingly and optimize their sales strategies.
Predictive Lead Scoring
AI helps to understand a customer's readiness to buy. This allows you to focus your efforts on those potential prospects; thus, compare business won versus lost and discover trends. Consider that 74% of businesses say that converting leads into customers is their top priority. This contrasts with the fact that 96% of visitors to a company's website are not ready to buy.

Predictive Lead Scoring, Easily Explained
Take the traditional lead scoring to the next level through Big Data and machine learning.
Customer Churn Reduction
It is easier, and less expensive, to keep a customer than to get a new one. AI tools can identify patterns and trends in what causes customer churn. The company can, therefore, act predictively and reduce the churn rate.
Virtual Assistants
This is everything you have dreamed of in an assistant. AI helps manage calendars, schedule meetings, make phone calls, take notes, follow up, and automate every routine manual task.
Data Integrity
An AI-powered CRM keeps the data as optimized as possible so as not to cause inaccurate predictions. It allows the detection of potential problems and notifies users for bug fixes. It also removes duplicate data, looks for incomplete data in other systems, and suggests actions to update potentially obsolete data that can annually reach up to 70% of the total. According to Dun & Bradstreet research, 91% of data in CRM systems is incomplete and 18% is duplicated. The consequences of them are devastating. It is said that 8 out of 10 companies believe that bad data disrupts their sales channels and 25% experience damage to their reputation.
Data Capture
AI simplifies the process of capturing customer data from multiple contact points and other points such as social networks, SMS, images, and other sources with document capture, image and voice recognition technologies, and other tools. It also automates this data entry process, thus reducing the manual work of employees. It is estimated that sales representatives spend up to 17% of their time entering information manually.
AI and CRM are, without a doubt, the most powerful combination in the industry today. According to a report by IDC and Salesforce, AI-optimized CRM has the potential to generate more than $1.1 trillion in new GDP impact and 800,000 new jobs globally by 2021, emerging as a competitive advantage in a highly saturated business environment. However, the benefits of AI in a CRM are not yet fully exploited or even discovered. The future holds new surprises for us. If you want to know the tools and potential of AI in Salesforce, we can help you. Write to us at hello@theskyplanner.com.