Nowadays companies have various ways to promote and market their offers. A very popular strategy among successful companies is that of channel sales or indirect sales. This type of sales is based on the creation of associations with third parties as a way to increase income. These associations can be implemented in different ways taking into account the particularities and needs of your business. These include: affiliate partners, referral partners, distributors, consultants and resellers among others.
There are many benefits that can be derived from a healthy relationship between a company and its channel partners, but for this to happen, two very important aspects must be taken into account:
Choose partners carefully. It is essential that you work with companies that share your values and business objectives. Partnerships can be severely affected when there are conflicts or communication breakdowns between partners and the sales team.
Provide your partners with everything they need to make their sales or marketing processes more efficient. Once you find the ideal partner, you need to outperform the competition and stand out as a provider that helps its partners optimize their sales.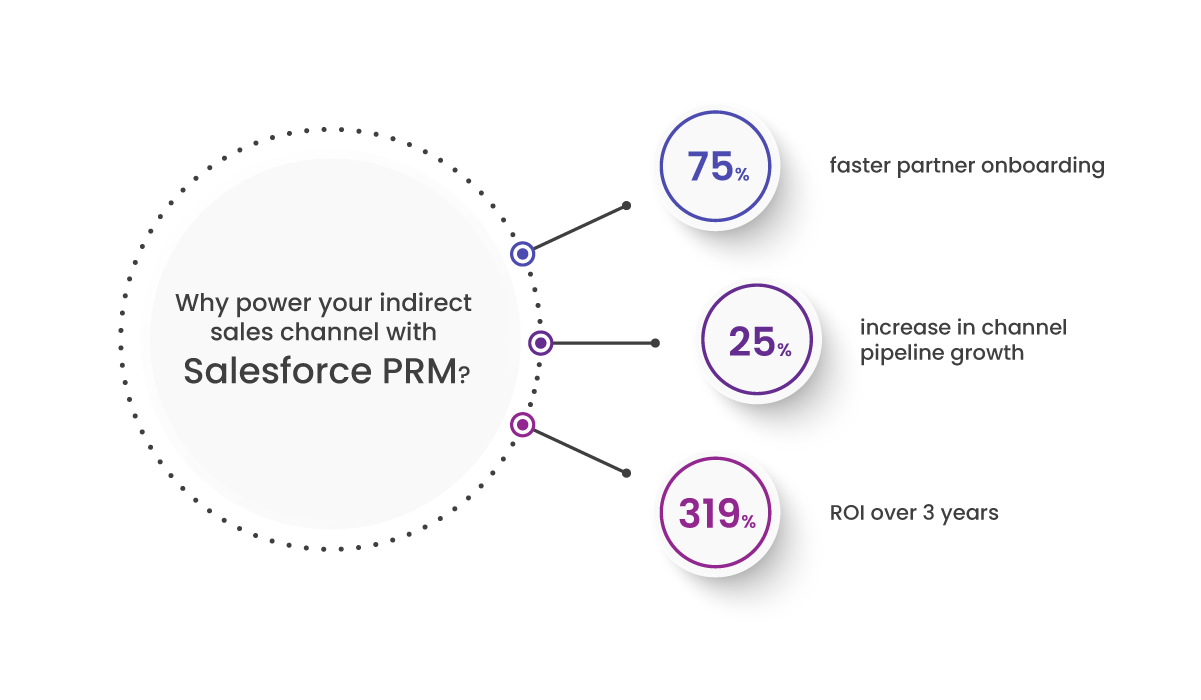 The first aspect is self-explanatory, but the second is the focus of this article. Companies must provide their partners with environments in which successful and sustainable collaboration takes place. To achieve this, it is essential to have solutions that allow you to efficiently manage and maintain these relationships. This is done by the Partner Relationship Managers, PRMs. Salesforce is aware of this and that is why it has created Salesforce PRM. This set of strategies and software tools allows joining the efforts of companies with common interests. Join us to learn how Salesforce PRM helps you boost relationships with your partners:
1- Automate the entire workflow associated with the partner lifecycle. From recruiting and onboarding to performance analysis through empowering knowledge, PRM enables partner relationship management. Thanks to this, the waste of time and the accumulation of errors associated with manual work are left aside.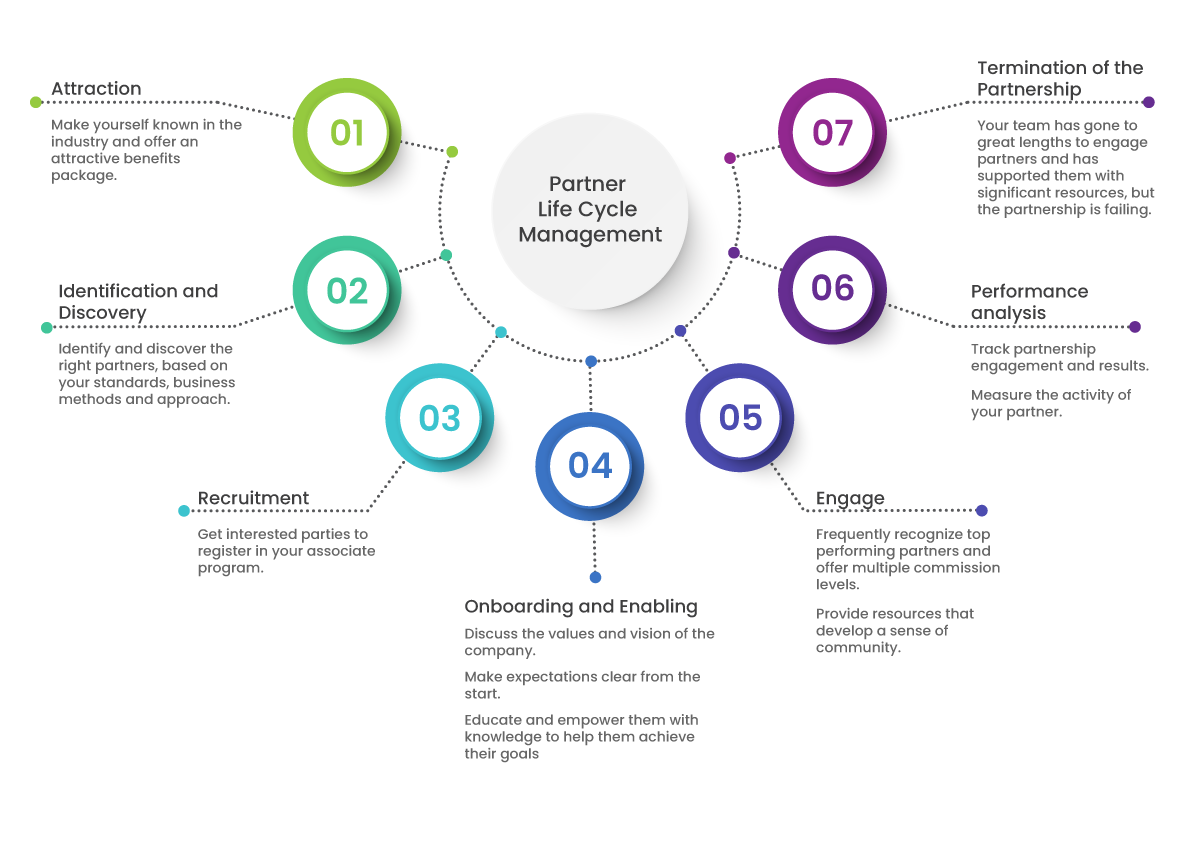 2- It centralizes in a platform all the necessary information so that the processes in the channel flow efficiently. From a one-stop shop, your partners will be able to sell products, send quotes, close a deal, etc. Your partners will be able to access your company's sales data depending on the access and visibility you have given them.
3- Power data analysis for the benefit of sales. Thanks to this platform you will be able to access Einstein Analytics and share attractive reports and dashboards with your partners. These will give them better visibility into sales flows, pipelines, etc. This way they will have the necessary information to identify the best deals, make better decisions and close more deals. Einstein Analytics also allows you to protect information, making it accessible only to the right people.
4- Facilitates cooperation between partners and the company. With Salesforce PRM you can create, customize, and configure with clicks, portals and smart communities for partners. Through live chats, knowledge articles and FAQs, partners can connect with experts from anywhere on any device. That allows them to receive all the help they need to make decisions at key moments, such as quotes or closing deals.
5- Reduce channel conflicts. It allows companies to control in detail all their partners and optimize the assignment of potential clients depending on the characteristics of each one. This prevents several partners from competing in the same geographical area, or in the same market with different prices.
6- Provide the necessary resources to train your partners. PRM includes tools that help your partners learn about the goals of the association, your sales processes, products, etc. In addition, it provides precise material for their training and certification as experts. If your partners understand and know your business well, they will know how to take it forward competitively.
7- Allows integration with other Salesforce products and with external ones. Being built on the Salesforce Platform, it seamlessly integrates with Sales Cloud, Marketing Cloud, and Service Cloud. Additionally it can boost your income together with Salesforce CRM Analytics (formerly known as Tableau CRM) and Revenue Cloud. You can also connect external applications such as a CMS to your Salesforce PRM if you have them.
8- Contributes to increasing the ROI of the channel. With PRM you can create marketing synergy between your company and your partners, giving them access to campaign materials already developed by the company's marketing teams. Also, easy quick-start tools for them to design their own co-branded campaigns.
9- Simplifies the incorporation of new partners. The process of recruiting new partners is made easy with Salesforce PRM. With step-by-step guides and an interactive wizard, channel managers quickly set up lead assignment and deal registration. In addition, it simplifies the management of the Marketing Development Funds.
10- It equates the chances of success for both the company and its partners. This has become evident once the aforementioned characteristics are known. With PRM, partners will be able to enjoy, at a very attractive price, tools based on the functionalities of the best CRM platform in the world. In addition, they will be able to improve the operation and optimize the results of their equipment.
If you feel motivated to learn more about Salesforce PRM and think it is what you need to strengthen relationships with your partners, at hello@theskyplanner.com you will find specialized advice. Do not hesitate to contact us at hello@theskyplanner.com.