Since its inception, Salesforce has built its own success on the success of its customers. To ensure this, over the years, it has developed a powerful ecosystem. This is constantly enriched by interacting with customers, partners, developers and the application market. The enrichment of the Salesforce ecosystem is of course a great opportunity for everyone.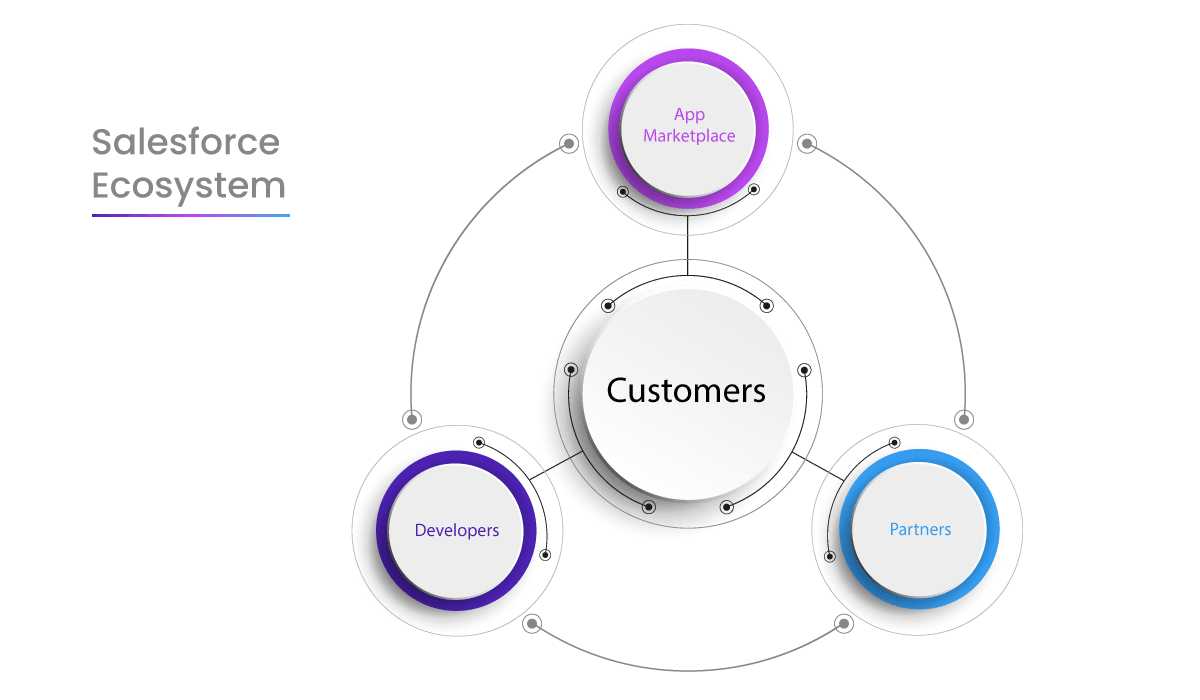 Salesforce offers its cloud services with a multitenant architecture. This allows a single code development to serve multiple clients, separating the sensitive information of each client and making it visible only to them. This way, each innovation can easily benefit everyone.
Customers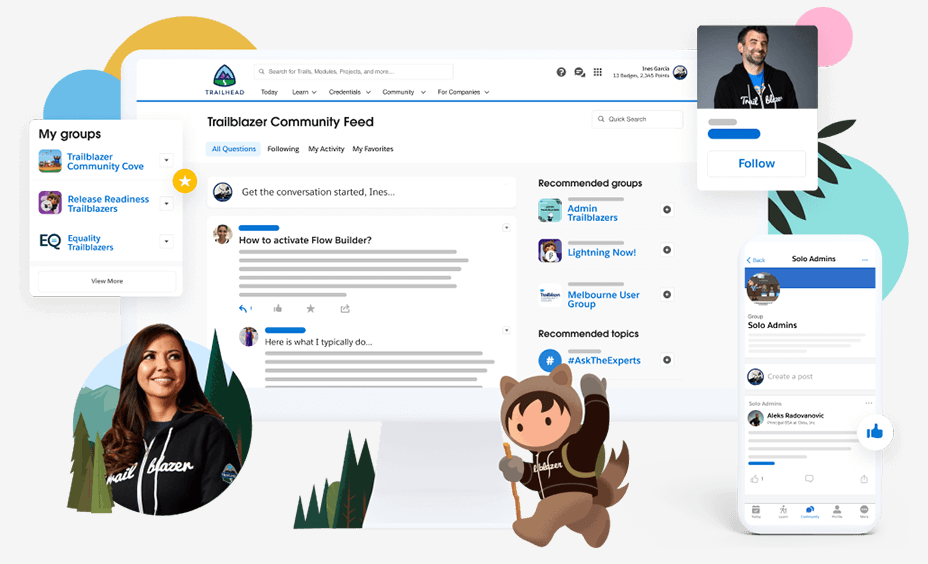 For more than 20 years, Salesforce has built enough experience to keep the trust of its more than 150,000 customers and millions of users. It has shown that when you buy their software, in addition to purchasing a product of excellent quality, you also gain an ally that will help you improve your business. It is a win-win approach – if your business grows, theirs will too.
To guide and help its customers and users, Salesforce has a success community that is very clear about its mission: to empower people to forge their paths to a bright future. Trailblazers (pioneers, innovators, learners) bring their energy and expertise to this community every day. In it, you can find ideas or solutions to improve your productivity and / or business vision. Keep in mind that a customer can also be a Salesforce innovator – in fact, many are.
You can also count on IdeaExchange, which makes it easy for customers to interact with the Trailblazer community and Salesforce product managers. Through this, new functionalities and improvements can be proposed. Users can even vote for the ones that they prefer. The most voted ideas are included in future developments.
App Marketplace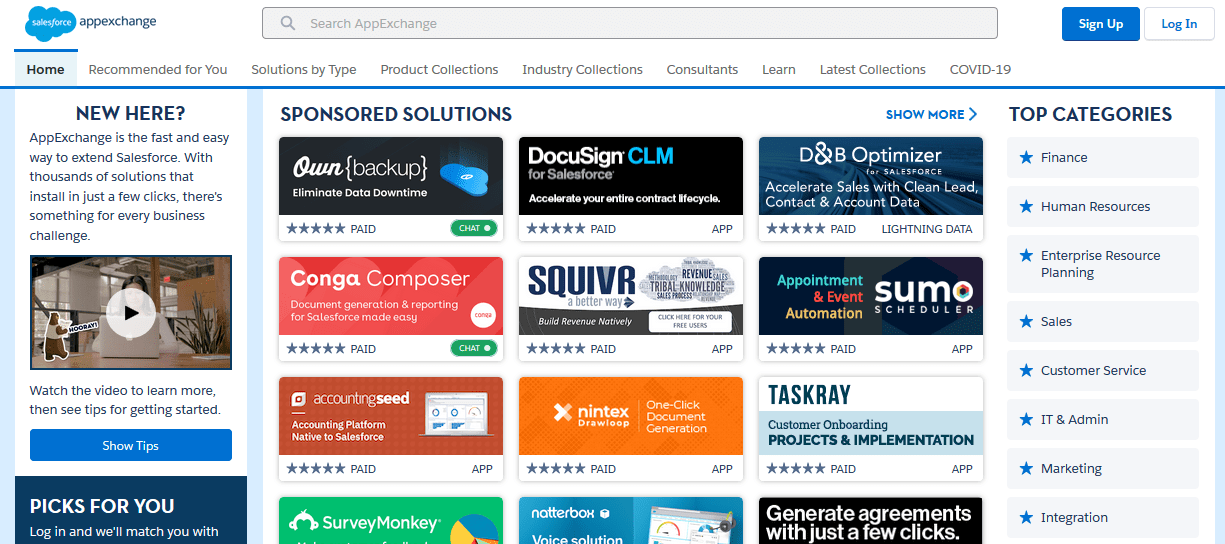 AppExchange is Salesforce's online marketplace and currently has thousands of applications in the cloud, created and published by customers, developers, and partners. Many of them are free and all are pre-integrated with Salesforce, allowing you to add functionality to your organization easily and efficiently.
On the AppExchange, you can find applications to cover almost any need. It is an excellent source of options to enrich your business.

An AppExchange's Quick Guide
Check out our guide to quickly discover what you can find there, how it works and what are its main advantages.
Partners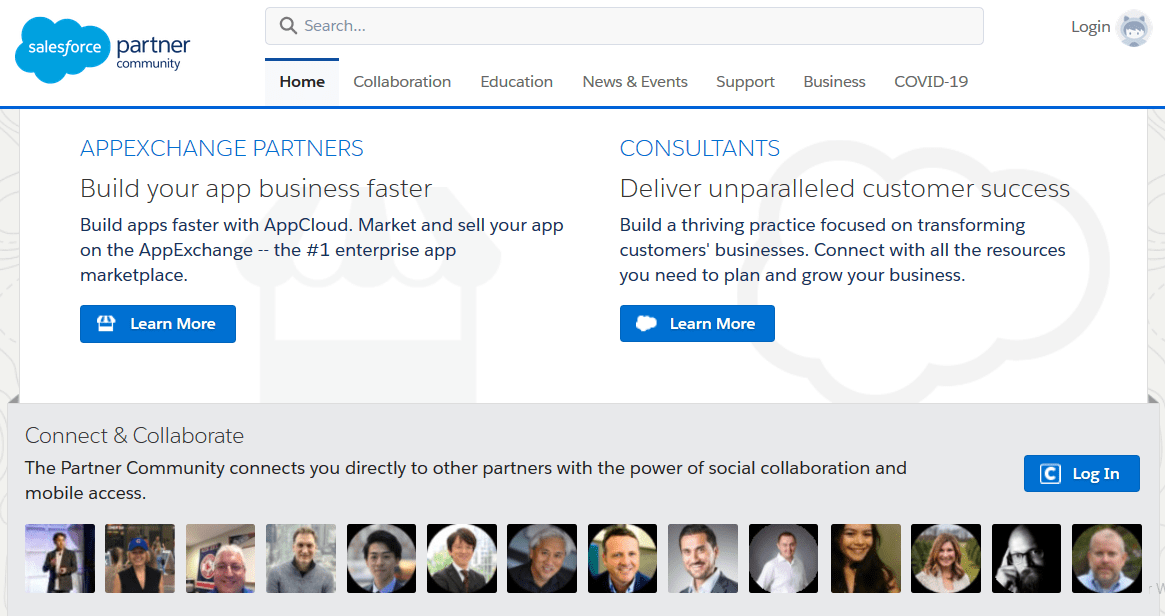 Salesforce has a large community of partners, which can be classified according to three different programs: Consulting Partners, AppExchange Partner or Independent Software Vendor (ISV), and License Reseller Partners. This whole community is oriented to provide experiences, materialize ideas, and promote customer growth in the most varied industries and markets.
Through this community, Salesforce has been able to bring the successful implementation of its solutions to many, many companies. To guarantee the success of these implementations, Salesforce offers its partners training, tools, direct exchange with experts, and certifications that guarantee the quality of the services they provide.
This quality can be reflected on the evaluations made by previous customers on the AppExchange market. This is very useful information that can facilitate the process of finding and selecting a partner.

What is a Salesforce Consulting Partner and How Can It Help You?
A Salesforce Consulting Partner can help you to fully implement the platform by taking care of the details so that you can focus on the development and growth of your business.
Developers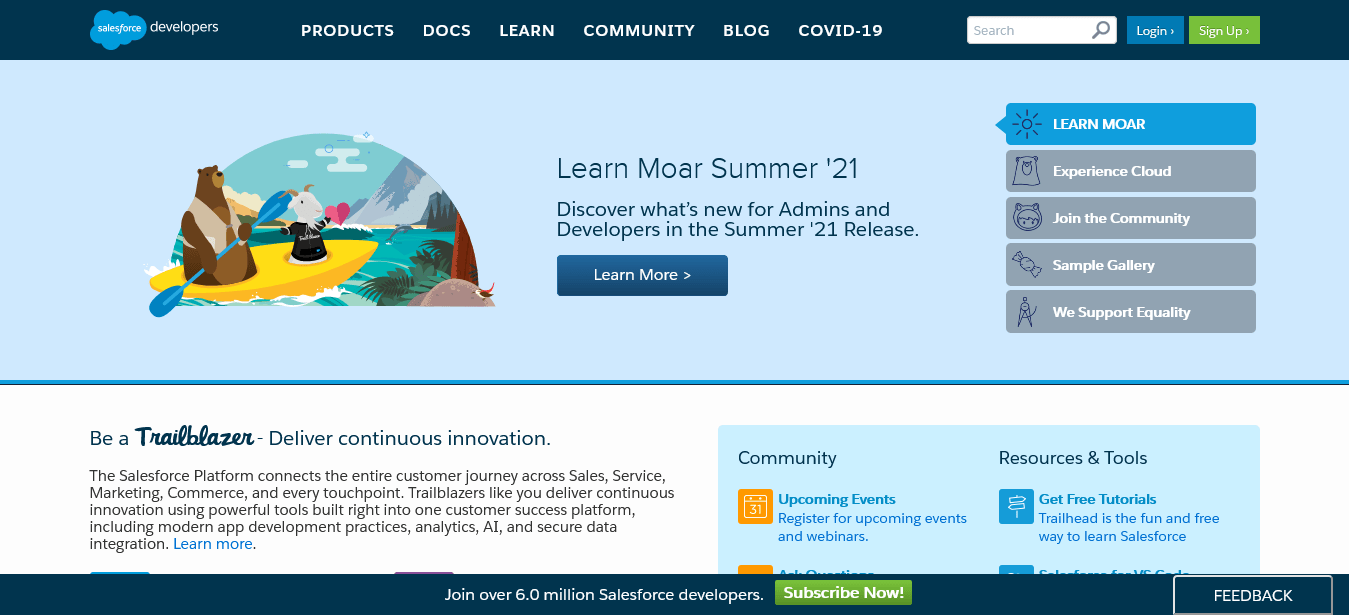 More than 6.0 million developers have discovered sophisticated tools to confront the many challenges that can be found within Salesforce. In their large community, they can access excellent documentation and various development tools that Salesforce offers so that they can collaborate. Additionally, hundreds of tutorials are available through the Trailhead platform for training and learning. In it, both beginner and intermediate developers can find what they need to learn to code in Salesforce.
Heroku, Einstein, and the Lightning Platform enable you to create scalable, AI built, engaging, and innovative applications quickly and easily.
With their experience, skills, and tips, Salesforce developers can turn customer ideas into reality. On the AppExchange, more than 17 thousand developers offer their services, and you can find them organized by different criteria. Based on the quality of their work, developers receive a better or worse rating depending on the evaluations provided by customers.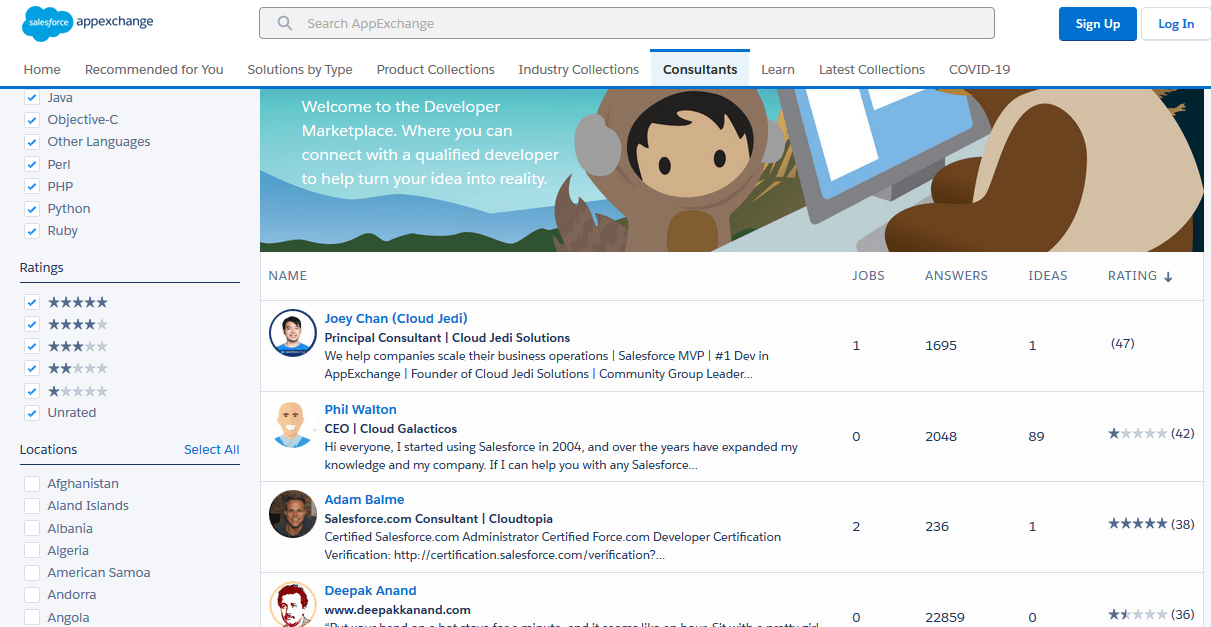 The Salesforce ecosystem is like a machine with a gear perfectly designed to succeed. As part of that gear, we know that it is our mission is to help you achieve that success. You can count on us. Do not hesitate to contact us at hello@theskyplanner.