It is more likely that you live on a deserted island than having not heard of ChatGPT yet. This incredible AI tool has gone viral due to its impressive capabilities. These include tasks such as generating validation rules, Apex code, or LWC, to even creating song lyrics, scientific articles, or content on social networks for 365 days a year. The Salesforce community has not been exempted from marveling at this technology, and there are many who wonder how ChatGPT can complement a CRM.
In this article, we will dive into the details of how ChatGPT can be integrated with Salesforce, as well as how this integration can improve customer experience and business efficiency.
What is ChatGPT?
We asked ChatGPT what it was and this is what it answered us:
ChatGPT is a language model developed by OpenAI. It is a deep generative language neural network, which means that it is trained on large amounts of text to generate coherent and meaningful responses to questions and commands given by users.
Basically, ChatGPT is nothing more than a chatbot like Einstein bots. It is, however, a very powerful chatbot! It is built on top of the Open AI GPT – 3.5 family of large language models and both supervised and reinforcement learning techniques. ChatGPT has been trained on a large amount of text from the Internet and has been optimized to perform natural language processing tasks. For example: text generation, answering questions, translation, and text classification. The technology behind ChatGPT is advanced and continues to evolve, but is generally based on machine learning and deep learning techniques.
ChatGPT Models
Every AI tool is based on models that allow you to find patterns and make decisions from a set of data. The OpenAI API is powered by a family of models with different capabilities and pricing scales. You can also customize your base models for your specific use case. The models used are:
GPT-3: A set of models that can understand and generate natural language.
Codex (limited beta): A set of models that can understand and generate code, including translation from natural language to code.
Content filter: An improved model that can detect if the text may be confidential, sensitive, or insecure.

Need Salesforce Consulting Services?
We offer Salesforce consulting services aimed to kickstart your company's growth, either by implementing a new business-tailored solution or improving an existing implementation.
Use Cases for ChatGPT in the Salesforce Ecosystem
Now comes the million-dollar question: how to use ChatGPT in Salesforce? Here are several use cases:
1- Code development: ChatGPT has learned from millions and millions of lines of code. This makes it an excellent tool for junior developers, although please note that this code may not be 100% correct. However, it is a good starting point.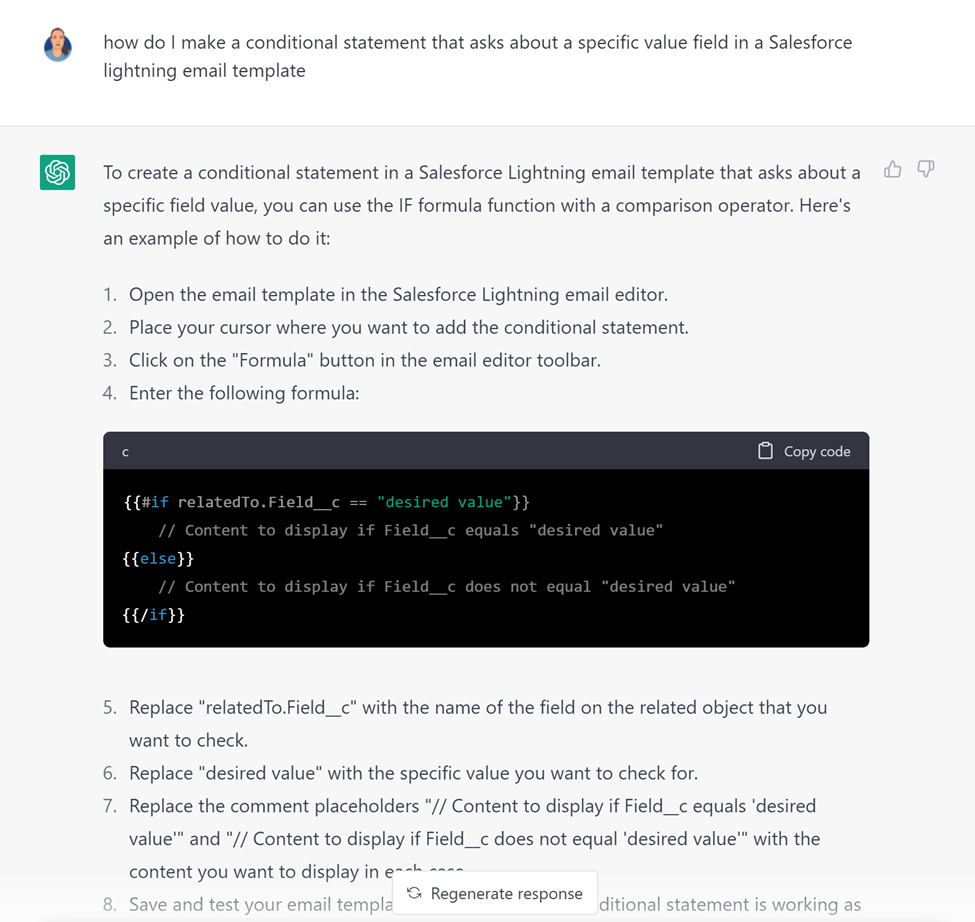 2- Configuration: For a Salesforce administrator, ChatGPT can be an indispensable ally to expedite the configuration of the specific CRM solution in an organization.
3- Client Proposals: Consultants can take advantage of ChatGBT and use it to write the first draft of a client proposal. However, it is always advisable to customize it afterward. ChatGPT is too generic, and we know that personalized treatment is an important part of customer loyalty.
4- Knowledge Management: ChatGPT can be integrated with Salesforce to provide intelligent knowledge management. This would facilitate access to information throughout the organization.
5- Intelligent Recommendations: ChatGPT can provide personalized recommendations to Salesforce users based on previous interactions and data analysis, facilitating decision making and improving productivity.
6- Guided help: ChatGPT would be great for providing guided help to users within Salesforce. For example, in a scenario where users need help filling out forms or have questions about processes, they can ask the bot, which will provide step-by-step instructions on how to complete the task.
7- Chatbots: Along with the previous point, ChatGPT can work as a conversational chatbot for customer service, providing fast and efficient responses to your queries and support requests.
8- Data analysis and reporting: ChatGPT can help analyze large amounts of data in Salesforce and generate reports, providing insights into customer behavior and performance.
9- Predictive Analytics: ChatGPT can be integrated with Salesforce analytics tools to provide predictive information. This helps organizations make sound decisions about future marketing and sales strategies.
10- Content Creation: It can also be used to automate the creation of content for websites, emails, and other marketing materials.
Although it seems that the areas of marketing, sales, and service are the most favored with the ChatGPT and Salesforce integration, the entire organization can be optimized with its use. However, this does not mean that ChatGPT can replace any role in the near future. While it is a powerful tool that can provide coherent, logical answers and make some tasks tremendously easier, it uses too much generic, non-personalized content and is incapable of producing new content. In addition, there are countless errors that have been recorded in its responses worldwide.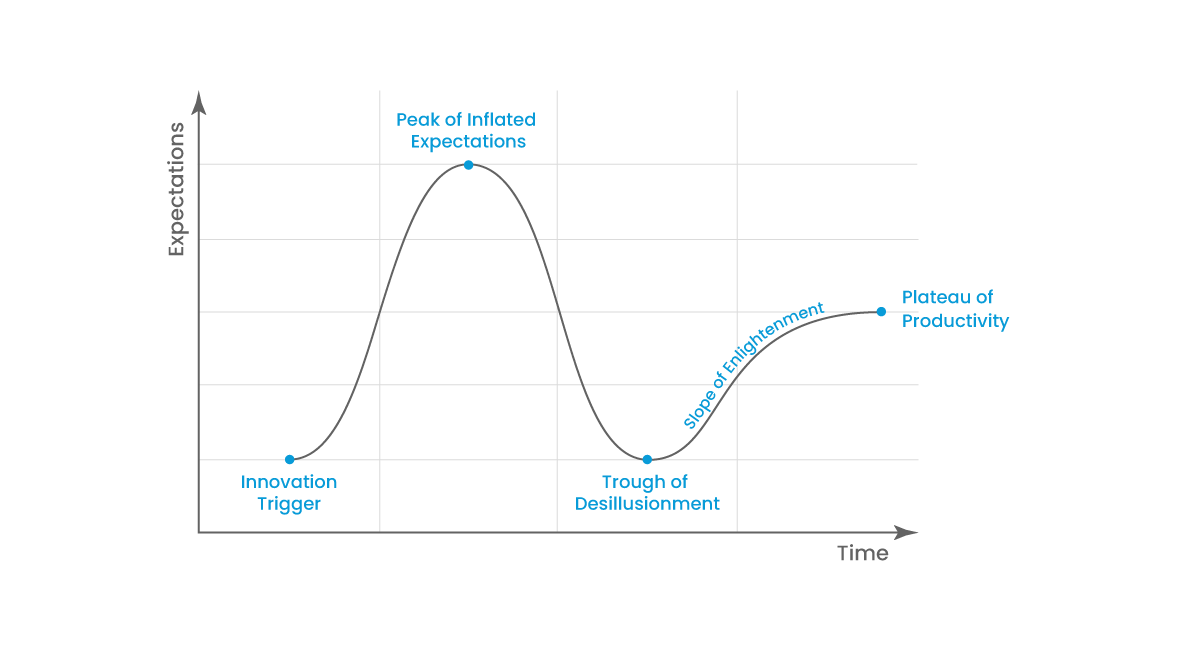 It would be wise to not overrate ChatGPT. At the same time, however, it would be foolish to not take advantage of it as a tool. For the moment, it can be used as a virtual assistant that can support us in certain tasks, but that is not our only source of information it can provide either. A correct use of this tool will, of course, have a favorable impact on your Salesforce solution. Do you want to get the most out of your CRM? Well, SkyPlanner is ready to help you to achieve this purpose. You can contact us at hello@theskyplanner.com.