You already have Salesforce and are now in the final stage of your implementation project: effective user adoption. Getting it right from the beginning can make or break your successful return on investment (ROI). That is why, in this article, we will explain the WHY and HOW of user adoption. To make it easier, we have divided the process into 4 stages.

Stages of the user adoption process
Design
Develop
Deliver
Measure
Stage 1: Design
Design a transition, not a change
People generally resist change, that's why your user adoption plan must be designed as a gradual transition instead of a sudden change. You can't implement Salesforce and expect your team to learn how to use it overnight. Doing so, will only frustrate and overwhelm your users, making it harder for them to welcome the new Salesforce platform.
Instead, design your user adoption process to be a long-term project, but think about achieving results in the short and medium term. We recommend moving your business processes one by one to Salesforce, so your team can easily become familiar and use it.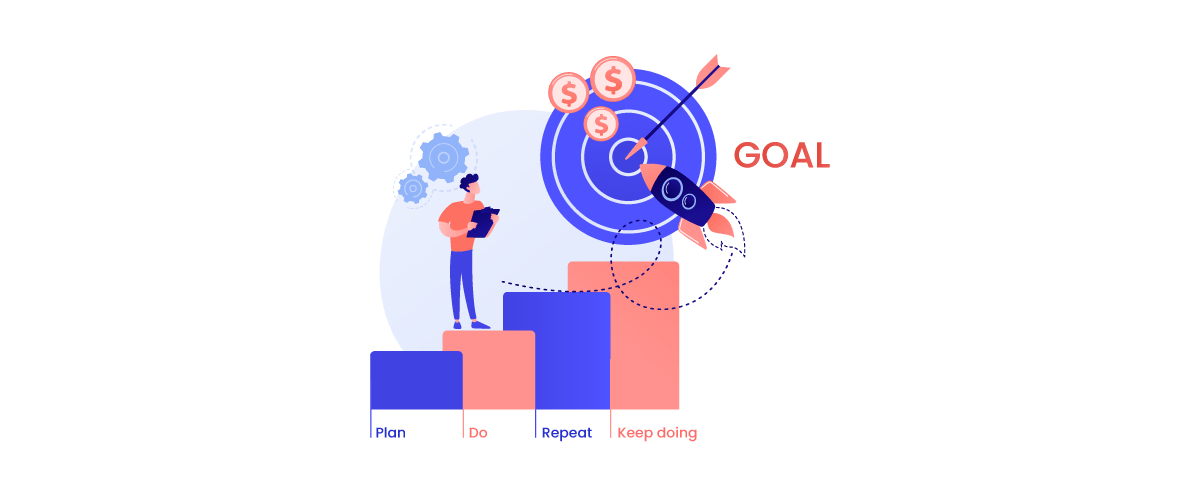 Align your Executive team
Get your management team to join the user adoption process, set priorities based on business objectives, and provide input at all levels of your organization. Ask them to make training mandatory, monitor progress, and make Salesforce as a job requirement for all users. We highly recommend adopting the mindset of "if it's not in Salesforce, it doesn't exist."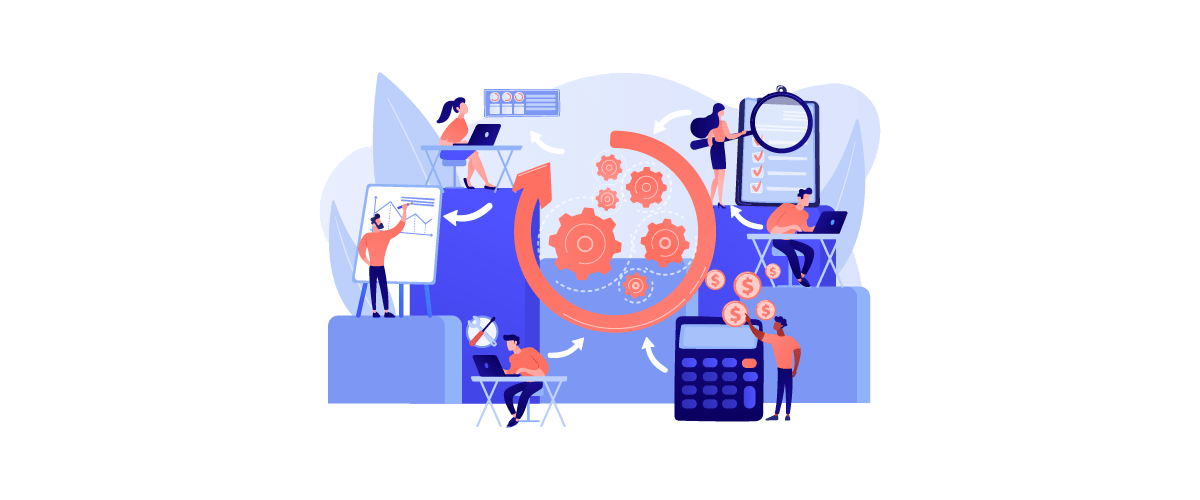 Show the value of Salesforce
Before you begin training your team, show them the benefits they can get from using Salesforce to troubleshoot issues identified within your organization. Keep them informed about data management, analytics, automation, and collaboration tools, as well as other features designed to simplify their work and decision-making .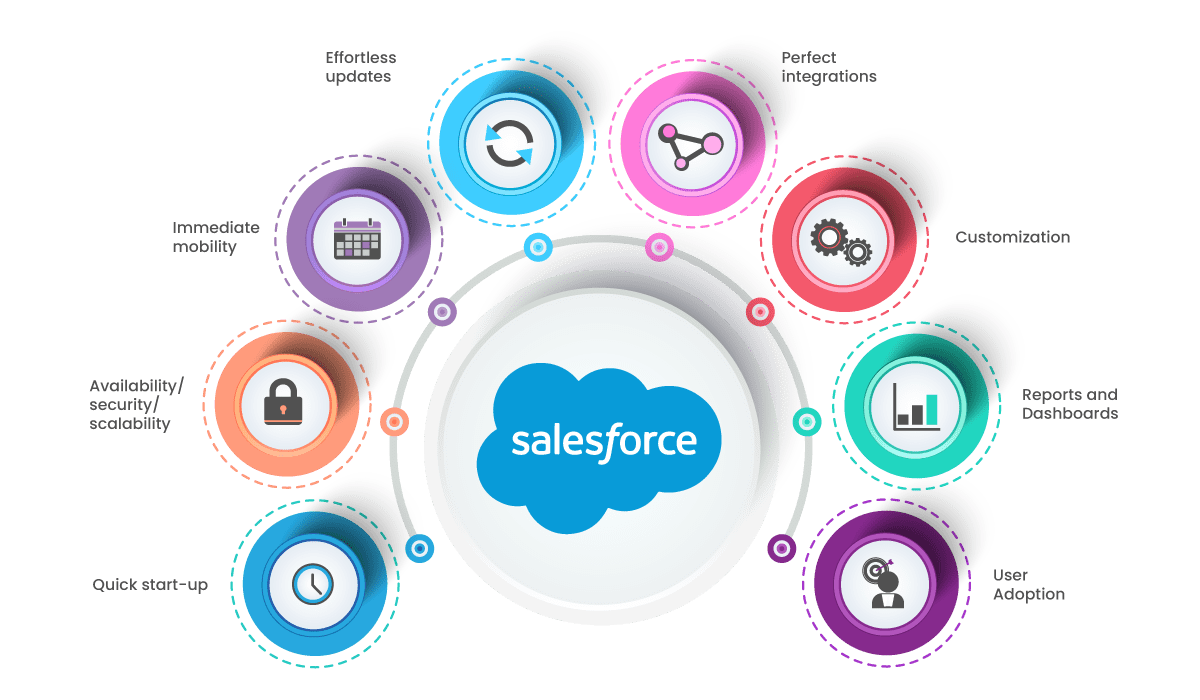 The 8 Elements Your Training & User Adoption Plan Must Have
Effectively training your work team will be the key to achieving the desired results. In this article, we present 8 essential elements to include in your training plan and provide you with some useful tips and resources.
Stage 2: Develop
Design your training strategy
Training your team is the most important element of your user adoption process. This ensures that they not only adopt Salesforce, but that they do so effectively and efficiently.
Before training them, plan your overall training program and strategy, making sure to keep your business goals in mind and considering the tools available to Salesforce. Develop clear, concise, and easy to understand training materials for your users to use. Choose how often you would like to organize face to face training sessions and identify which users need training.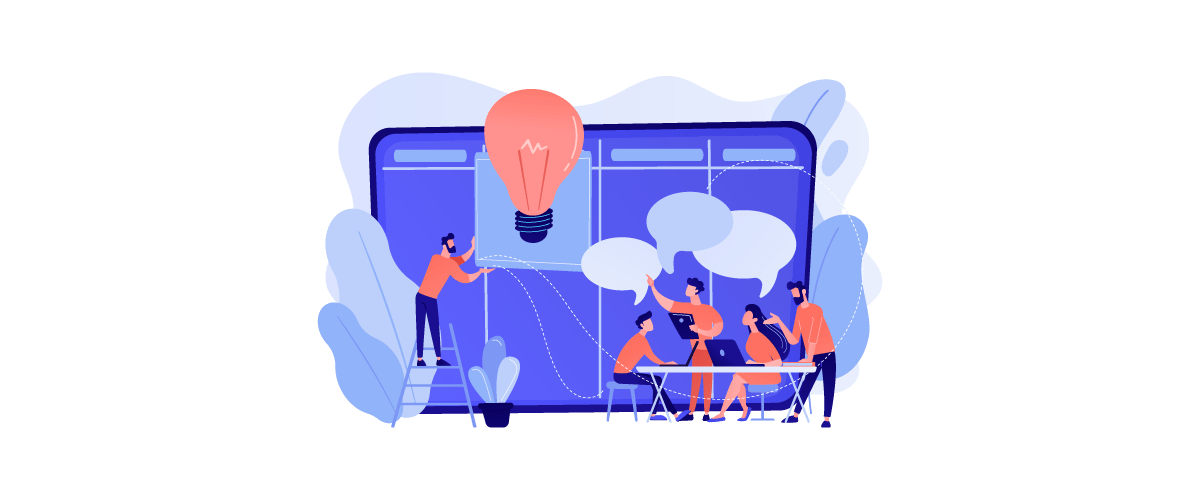 Train your team
Execute effective and relevant training actions that are adapted to the needs of your users. Make sure you train the whole team and that the training sessions are interactive and hands-on. We recommend dividing the sections according to the topics taught to help users better understand the content. For example, you can host different training sessions for your administrators, developers, end users, new hires, etc. During the training sessions, teach your users the different processes your company will use and the various ways in which they can use them. You can propose scenarios that your users might commonly be confronted with, based on their roles, as a way for them to better understand the uses of the Salesforce platform.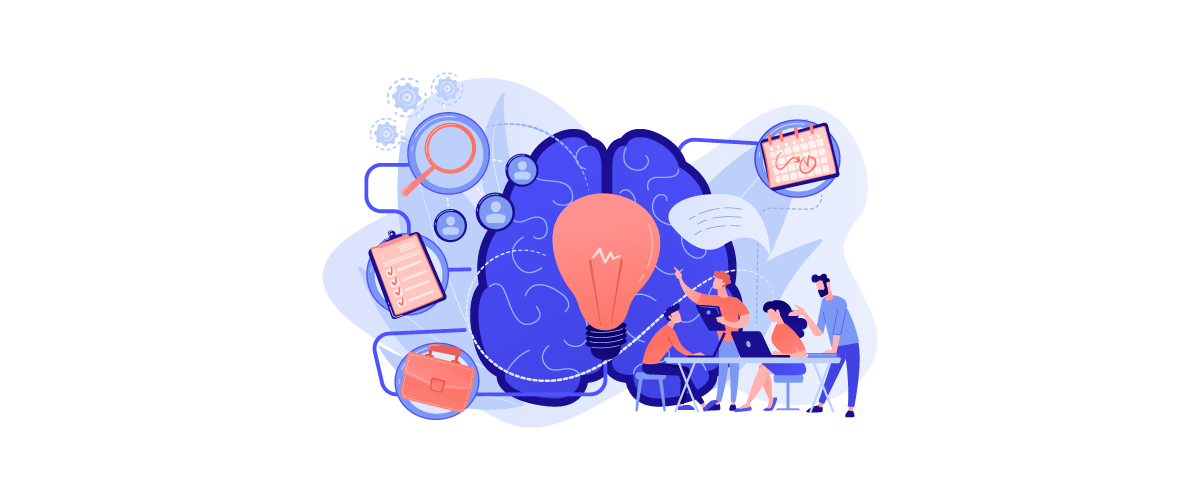 Make Salesforce a part of your culture
You can involve more members of your team by integrating Salesforce into your daily work and life routine. Establish all the business processes and operations to be carried out in Salesforce, following the philosophy "if it's not in Salesforce, it doesn't exist."
In addition, you can use Chatter to communicate with your team and make announcements; share knowledge, common problems, and solutions; access files and organization data; and share or view updates. Position Chatter as the only way for your users to be aware of what is happening in the company. Not only can you communicate important information in Chatter, but you can also put it to informal use and share company updates, exciting milestones, birthdays, and funny memes.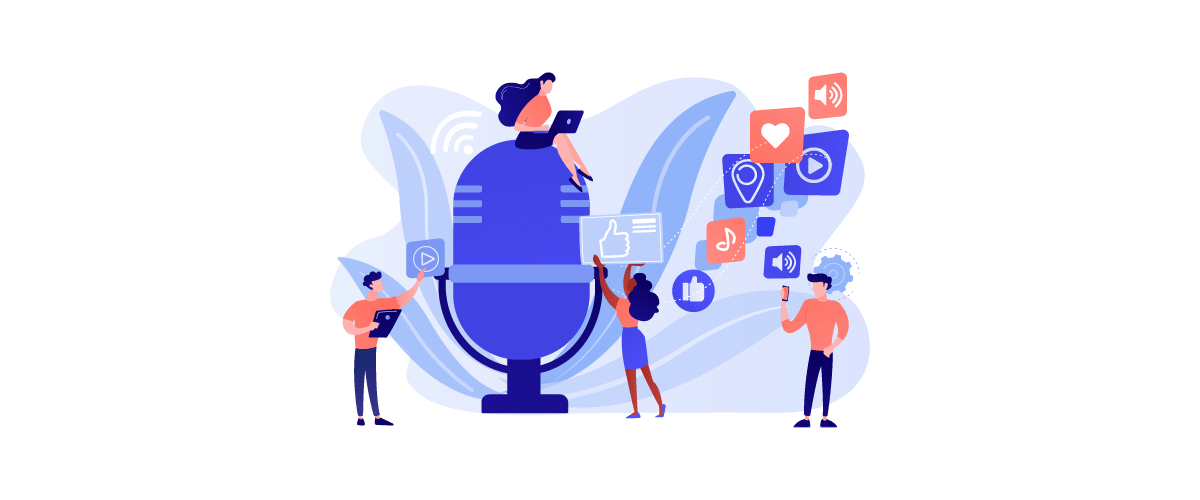 Stage 3: Deliver
Motivate your team
As a leader, you must recognize the hard work your team does to achieve change, so reward it, acknowledge it, and celebrate its achievements whenever you have the opportunity both collectively and individually. You can encourage participation by creating contests and offering incentives such as free meals, paid time off, gift cards, etc. We also recommend that you encourage your users to deepen their use of the platform and obtain Salesforce certification. This way, they will gain enormous benefits, knowledge, and will be better professionals for your company.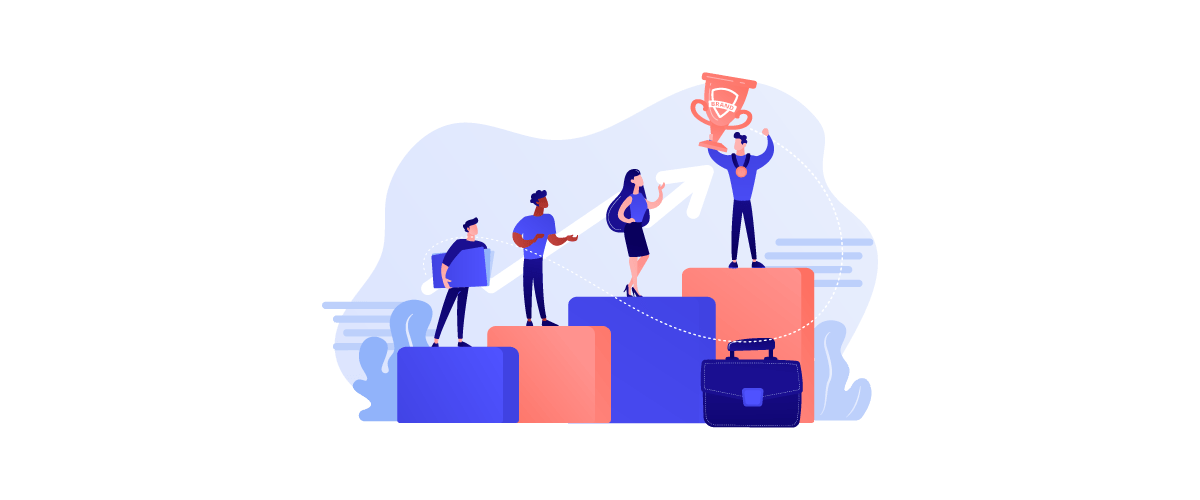 Create a powerful advantage to using Salesforce
You should make it easier for your team to use Salesforce in their business practices rather than avoiding Salesforce and slowing down your team's development. By aligning Salesforce to be setup with all business processes, you can create a powerful advantage for your team. You can also make your users' jobs easier by integrating third-party applications from Salesforce AppExchange into your organization, such as Outlook, Google Drive, electronic signatures, and more. Having everything in one place will help accelerate user adoption.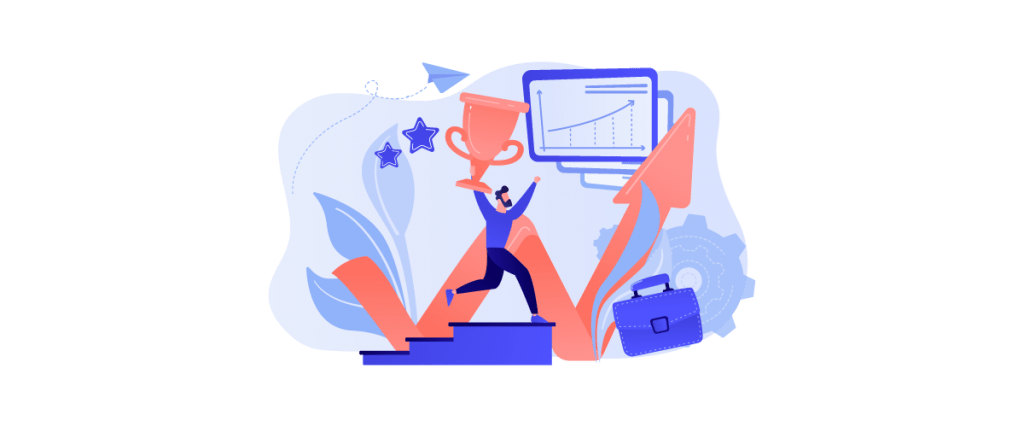 Deliver training materials and resources
In addition to face-to-face training, you should provide training materials and resources so your team members can continue studying how to use Salesforce at their own pace. Make sure to document the support process and share it with your team. You can also share modules from Trailhead to help your users train on their own. Check our selection of resources to learn more about Salesforce.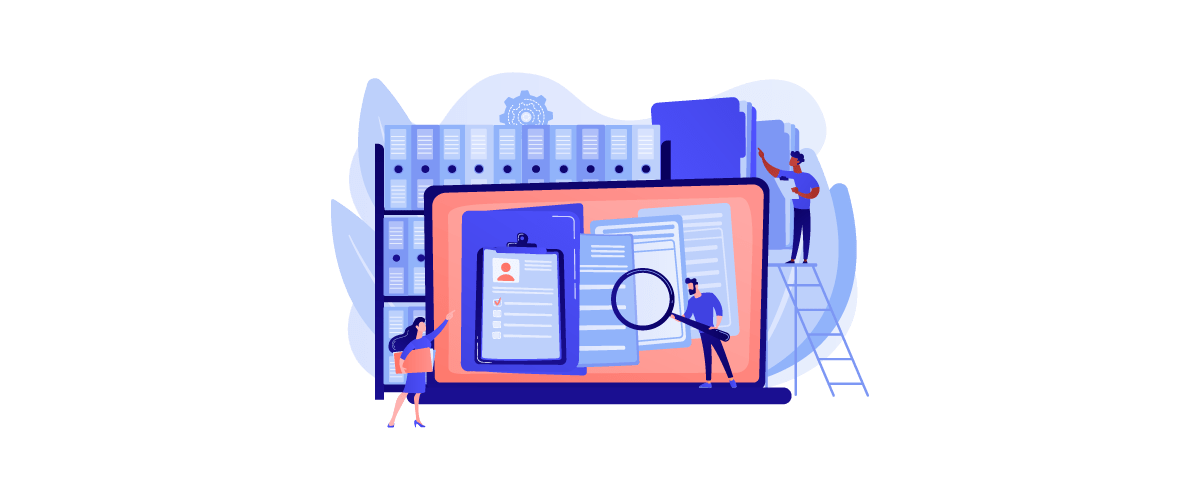 Stage 4: Measure
Measure your progress
Define metrics so you can measure your user adoption process and see how your team is performing. Some great KPIs that can help you are:
Login rates.
Types of created / updated records.
Opportunities with a close date.
Monthly sales trends.
Sales rep opportunity scores.
Number of contacts created.
Percentage of non-mandatory fields completed in Accounts, Contacts, and Opportunities.
Number of Chatter posts and updates.
Number of activities created to record meeting notes and phone calls.
We not only recommend looking at these metrics, but we also recommend measuring your data quality to ensure it is accurate and up to date. Once you've analyzed the performance results, you can make any necessary adjustments to your user adoption plan.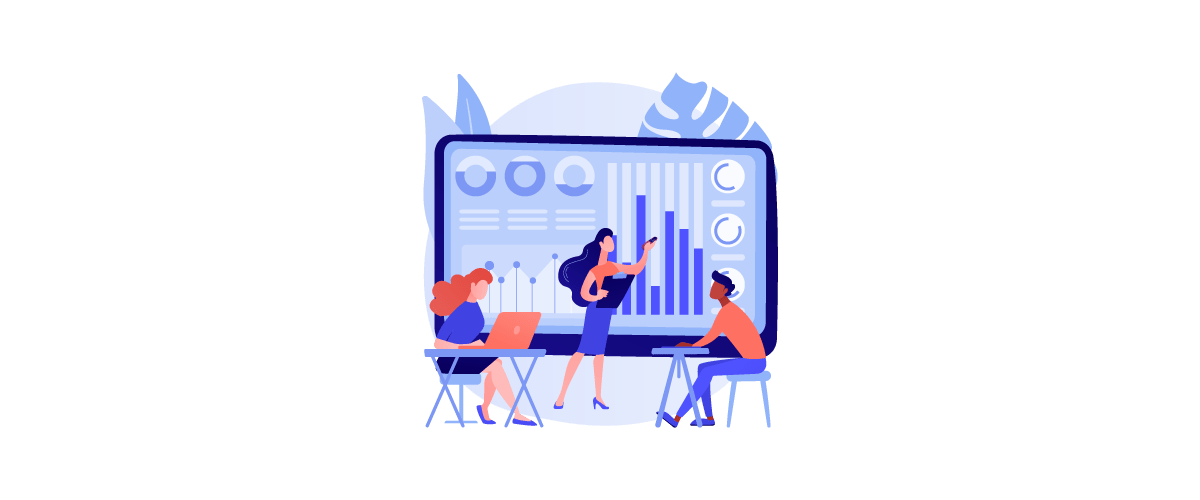 Assess user satisfaction
Get a gut check on how your team's feeling by asking them for feedback. Walk the floor and sit with your users to assess how they are interacting with Salesforce. Conduct a survey or poll and use it to discover their pain points and common issues. Ask them to rate the delivery of training, communication, and how well-versed they are on the platform. This'll give you a better idea of how your team is handling the transition, and will allow you to identify areas that need improvement.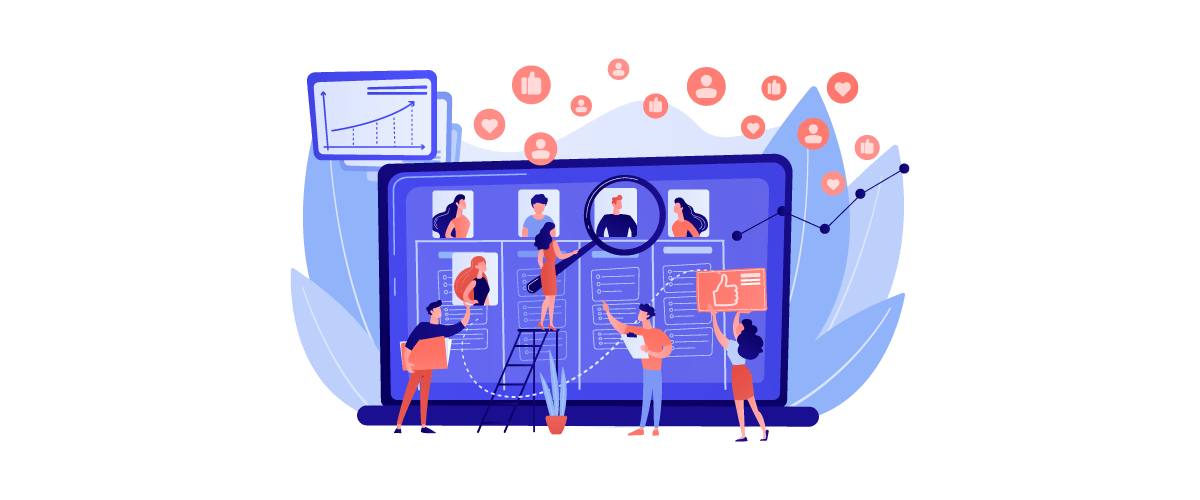 Right data at the right time
Keep your online information updated to help your team make better decisions. Allow your end users to view reports and dashboards that are relevant to them. This will help you make evidence-based decisions and allow you to boost the performance of your company.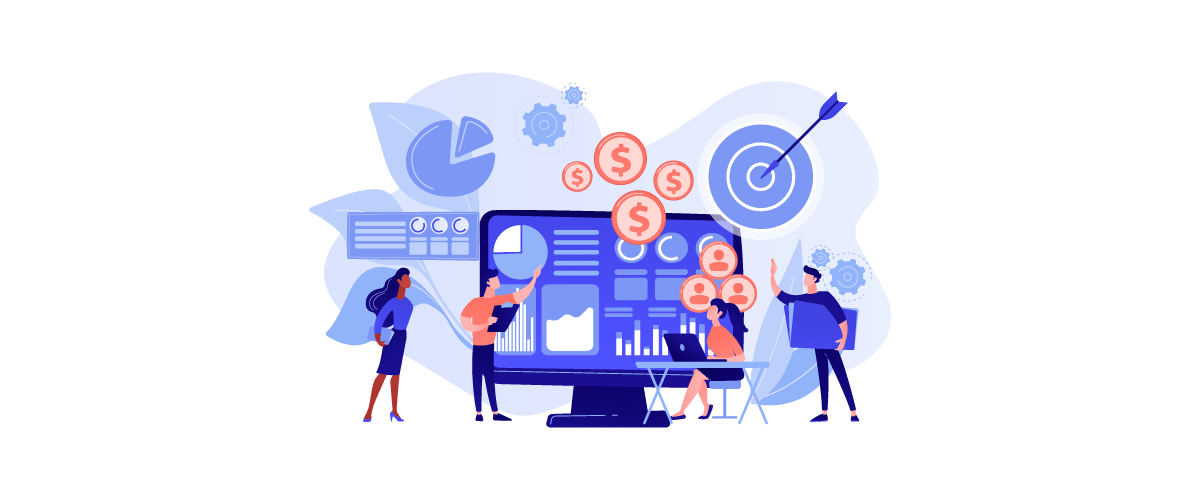 Salesforce Training & User Adoption
Help your employees unlock the full potential of Salesforce by attending our personalized trainings.
Next steps
Once your organization reaches full user adoption, you can begin to extend Salesforce functionality to improve performance and productivity. Identify opportunities for enhancement and optimize them whenever possible. Keep your training up-to-date with each Salesforce release so your users are aware of the latest features and changes. You can also reinforce training with webinars, office hours, email communications, and more.
If you're currently struggling with your user adoption plan, no worries, we're here to help! From designing the right plan that fits your needs to ensuring full user adoption for your team, we've got you covered. Get started today by emailing us at hello@theskyplanner.com.